Course II
Extended Multimodality Detection and Diagnosis of Breast Diseases Course II, amounting to four days. This structured hands-on screening course offers both lectures and reading of full-field digital mammography cases and breast MRI cases displayed on monitors.
Faculty
Lectures about mammography alternating with hands-on screening by László Tabár, MD., FACR (Hon).
Breast MRI lectures and hands-on practice by Mats Ingvarsson, M.D.
For course site and schedule, click HERE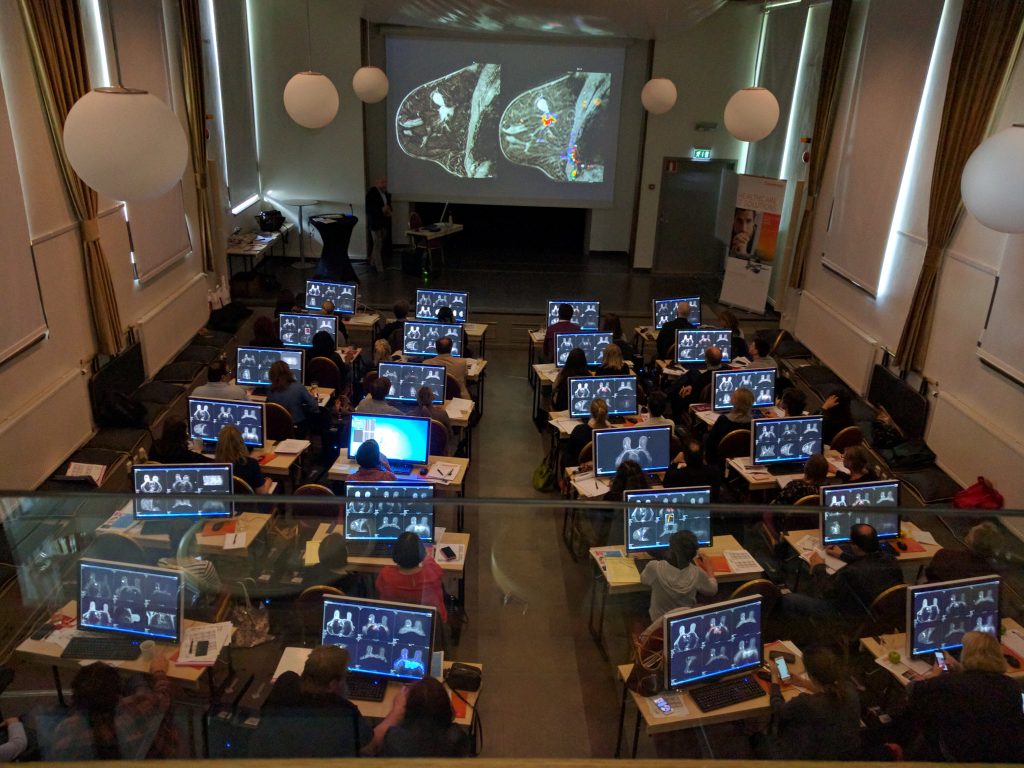 Program Objectives
Teach the clinical role of breast MRI in patient selection and in improving the detection, diagnosis and treatment of breast diseases.
Evaluate current guidelines regarding the indication; staging and response to treatment; application to practice when appropriate.
Describe the current clinical roles of breast MRI, review the image patterns of benign and malignant diseases, correlate the findings with the underlying pathology.
Analyze the recent technical advances in breast MRI, including imaging protocols and techniques needed to produce high quality breast MRI images; review the methods for optimizing MRI in keeping with the current recommended standards.